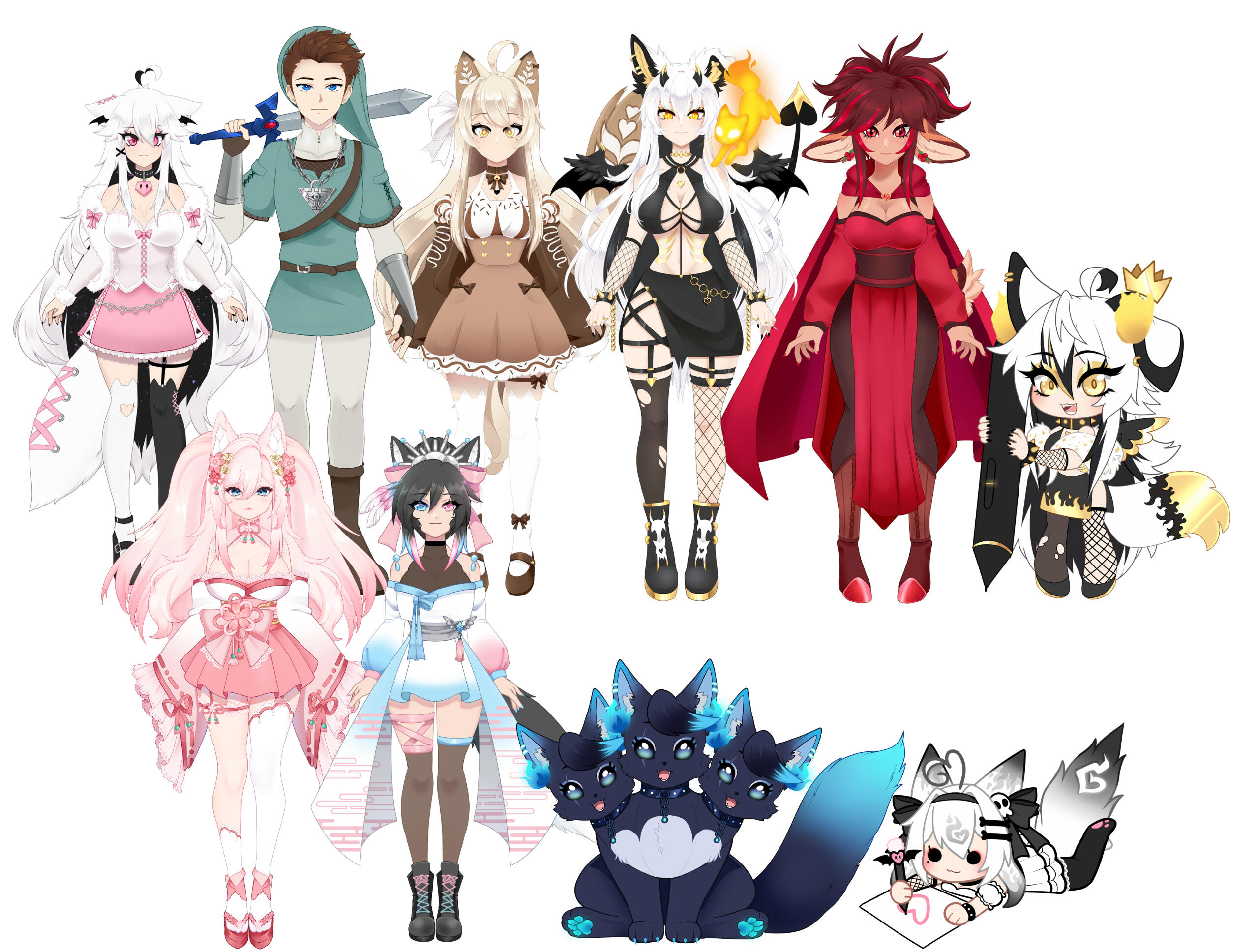 ╭🙣·✧·🙡╮
🙣 Fae / Andie / 27 yrs 🙡
Freelance Illustrator ⋅ Streamer ⋅ Gamer ⋅ VTuber ପ(๑•ᴗ•๑)ଓ ♡
╰🙣·✧·🙡╯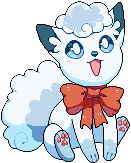 2.5 years from Academy Art University San Francisco
Over 2 decades worth of illustration expierence
Many years worth of animation expierence
━━━━━━━━━━━━━━━━━━━━
I specialize in lip-syncing & coloring for animations
Pinup & simple themes for illustrations
I design characters to be as perfect for the client as possible.
━━━━━━━━━━━━━━━━━━━━
I enjoy experimenting with different art styles
Interested in working in the e-sports & speedrunning scene!
I enjoy creating fan art, personal art, video game art, posters and merch, and character design.
━━━━━━━━━━━━━━━━━━━━
I have worked on prolific projects such as:
"Regretroid" music video
"Terrain of Magical Expertise" (the show & the game)
━━━━━━━━━━━━━━━━━━━━
I am not a brand! I am an independent artist & I have many aesthetics that define me, and with that, I have many models! I like to express myself with different designs. I will only settle with 1 design when I am signed onto an E-Sports org & wear their merch on my model
I hope to one day get a big following and use my platform to support many people who are struggling in any shape or form.

Bjergsen

BoxBox

ClintStevens

Dyrus

DeliciousMilkGG

Limcube

Lacari
Nicki Taylor

Planet Dolan

RossDraws

SoloRenektonOnly

SherbertShenanigans

TOME RPG


---
By commissioning me you are agreeing to all terms. Terms are subject to change at any time. Please read thoroughly before commissioning me.

I retain the right to refuse service to anyone for any reason.

You must be 18yrs or older to commission me. I do not work with minors.

USD only.

Payment is upfront and via INVOICES. Payment is processed via Paypal or VGen. I don't begin work until I receive full payment.
By commissioning me, you are purchasing my service as an artist only.

You are NOT authorized to change, modify, edit or use my works without my permission.

Please click the link above to read the full terms before commissioning me

I retain the right to edit my document at any time and for any reason.
---
Merch Design
Oppai Mouse Pads, Stickers, T-shirt Designs, Keychains, dakimakura etc. It is double the original price for commercial rights.
---
Animations
Stream or Video Assets, Animated GIFTubers, Animated Emotes, Aniamted Icons

Full Terms of Service for A.N. ART
I retain the right to edit this document at any time and for any reason.
Client will be expected to first read my TOS and preferably understand my general Commission Prices.

I retain copyright to the commissioned artwork unless discussed otherwise and copyright is transferred.

You are not allowed to repost, distribute, or use my art, in anyway.

Unless you have commissioned me, or ARE me, you do not have permission to use my art.

Do not trace my art.

NO NFT / AI

Watermarks are on my art for a reason. They are not to be removed.

Violators will be permanently added to my blacklist without any warnings.

I reserve the right to use, publish, livestream and record the commissioned artwork/process to share and promote on any social media site unless stated otherwise

I reserve the rights of cancelling or declining your request if I don't feel like drawing it or you have been proved troublesome in any way.

By purchasing any of my services you're automatically accepting my Terms of Service and being obligated to follow them

By commissioning me, you are purchasing my service as an artist only.

I refuse to work with rude clients. Do not compare me to other riggers, VTubers or Artists
Client agrees that their project with me is strictly personal use and will not have the right to reproduce the artwork for any monetary gain whatsoever, unless stated otherwise. Personal use includes using it as a banner/avatar, personal postingsm etc.

If the client intends to use the commissioned artwork for commercial use (streaming, patreon, advertisement, printing, merchandise etc), this must be disclosed at the start of the commission process as the transfer of rights must be purchased and will affect the total cost.

Client agrees to still credit me as the original artist of said artwork even if rights are transferred.
VGen or Paypal invoices only

Payment will be 50% or 100% up front depending on project size. You will not receive your product until the payment is completed in full.

Most all my art will have a small watermark you may NOT remove.

You must be 18yrs or older to commission me

USD only

I will contact you if there are any delays longer than 3 weeks

Turn around time is 3 months. If you do not even have a WIP by that point, you are eligible for a refund.

I reserve the right to decline any work if I find it outside of my ability to complete to the highest standard.

I will send you WIPs if requested. You must give me the OK before i continue your commission.

You must state any changes before the final product, during the WIP stage

I can tweak the commission slightly

No major changes if the commissioned piece is done.

If you do not provide clear references as I asked then I cannot do your commission!

If you need to get in contact with me, email me.

Do not commission me and expect anything other than offered

You are allowed to request the PSD file, but it will not be organized. Please mention you'd like it in the beginning.

No refunds unless I haven't begun your commission

If I cannot complete your commission for whatever reason or you cancel, you will get 50% of your money back

If you have a deadline, let me know at least a 3 MONTHS in advanced when taking a commission from me.
If for some reason your PayPal account is not working, or authorizes a refund request without you knowing somehow, you must contact me as soon as possible in order to resolve the issue.

Full refunds for emergency purposes and/or the commission has not been started.

NO REFUNDS for finished or started on projects.

CHARGEBACKS ARE ABSOLUTELY FORBIDDEN. Issuing a chargeback without contacting me to cancel/refund a project will result in immediate blacklisting for you. As well as your email address, and anyone sharing your paypal account, including side accounts.

If you absolutely need to cancel a project you MUST contact me for a refund. DO NOT EVER ISSUE A CHARGEBACK THROUGH PAYPAL!
Credit must be given no matter the product I make for the commissioner. (Art, Rigging, Merch, Video editing, etc.) I must get credit even if my hand in the work was not 100%

Commissions are for commissioner use only. Commissioner MUST give credit where they're using my art. If they cannot, be sure to just link back to me if someone asks where you got your art from.

Commissioners are allowed to repost their commissions with links back to me.

NON-COMMISSIONERS MAY NOT REPOST MY ART UNLESS THEY GET PERMISSION FROM THE COMMISSIONER & ME

Commissioners are not allowed to sell their product without my knowledge, and must pay for selling rights

I retain all copyrights over my work, which include but are not limited to the right to:

redistribute, reproduce, or use the image as a sample for sales/self-promotion, unless otherwise agreed upon.

Once a piece has been commissioned, You may use it for personal uses including but not limited to : signatures, icons, avatars, layouts, wallpapers, themes and personal page/ site displays.

You are free to print out the picture or even make whatever merchandising you want as long as it's for your PERSONAL use only and NOT for sale.

You retain rights to the Intellectual Property of your own character that I draw.

COMMISSIONERS are welcome to edit anything I miss or update pieces, either by themselves, asking someone else or me. However I will charge extra for an edit for an ALREADY COMPLETED PIECE.

IF YOU PLAN ON EDITING THE FILE, PLEASE LET ME KNOW!

VTuber model or rigging does not require commercial use rights - It comes included in the initial price
The only time you are allowed to sell my work is when the commission is specified as a merch design

Commissioners are not allowed to sell my work without permission and payment

Commercial fees will cost 100% of the original commission cost + original cost.

Credit of my work is m a n d a t o r y

Any Twitch Assets that help your business grow does not require the "merch" fee - It comes included in the initial price
Clients are allowed to repost the artwork they commissioned WITH CREDIT

Do not ask me to draw in a different style. You're commissioning me what is on the sheet, not what is in my gallery.

If you make me: Shift through multiple references to get a clear image of your already designed character - Have to ask for more or better references for your idea - Have to engage in more conversation than needed for your commission - I have a right to decline your commission / refund you

Your commission will be uploaded to my gallery or through external links.

YOU MUST always save your commission from me. I will delete them if I feel they clutter my gallery

I HAVE EVERY RIGHT TO DELETE YOUR COMMISSION in years or months to come. Do NOT come asking for very old commissions.

I will send you the full resolution picture (by link, note, etc), but my signature will remain on it, and a smaller copy if needed.

YOU MUST CREDIT ME SOMEWHERE if you post the product you got from me!

I own the artwork, so I may do whatever I wish with the art, such as reposting to other sites, linking back to you

Private commissions will require a 100$ privacy fee

I reserve the right to decline any project or client for any reason without questions. This includes clients who have not read these terms.

I reserve the right to use rejected sketches for any future project, be it personal or otherwise.

Do not harass me OR MY FRIENDS on other social platforms regarding a piece. If you do you will end up blacklisted.

If you are rude to me I will most likely decline your commission next time.

I keep my Furry Art, NSFW Art, & Normal Art separate - please respect that.

Do not trace or repost my art.

Do not steal my characters.

You are allowed to be inspired by my poses and ideas, but give credit to me if you do. I would genuinely love to see how I inspire you! But refrain from copying exactly, and especially when it comes to art of me and my SO/Personal art of me.

If you do not give credit for being inspired i will be very cautious of you.

YOU MAY ONLY USE THINGS LABELED "FREE TO USE", just give credit.

I have a right to redraw old art poses for myself

As an artist, my art is constantly evolving and inconsistent

I am inspired by lots of people, and i usually give credit when i do so, but I DO FORGET SOMETIMES! I get so side tracked making descriptions that i forget! so PLEASE don't be afraid to comment or ask about what my inspiration was for a piece of my art! I will not hesitate to link!

Violators will be added to my blacklist without any warnings. Either temporary or permanently.
►Things I like drawing:

loveydovey pictures

pastel colored character

cute ocs

girls

characters in overwatch/league/video game/cosplay outfits

►Things I struggle with & These things WILL cost extra:

weapons

hats

specific kind of shoes

light armor

►I WON'T draw:

Mechs/armor

Difficult Weapons
If you bid for something, you are not allowed to back down if you are the chosen owner.

If you are chosen and do not pay within 24hrs your offer will not stand and will go to the next highest offer.

If you offer, and are chosen, and cannot pay then you will be blacklisted

You may bid on behalf of someone else.

You may not bid on behalf of someone who is blacklisted
Adoptables and designs copyright belong to both me and the owner.

The characters you adopt/buy from me, whether it be tentative or not, you cannot sell them ASAP.

You can sell them after a WEEK OF OWNING THEM. After that you can sell them for the exact amount you paid for.

If you have more art of them, you can sell for more, whether you drew it or bought it

You can sell characters for cheap if you've gotten them in a trade. I know it's hard to get money so it's okay, but please talk to me before selling!

You may make NOT make your adopt a VTUBER unless buying commercial rights fee

GIVE CREDIT ONCE when you post about them! more is fine too i'd just love to see them!

You can slightly change adopts design. You can change gender, slight color change, slight adjustments, etc! Just please state that you changed it & keep original art file in tact!

Violators will be added to my blacklist without any warnings. Either temporary or permanently.

If i give you a custom for free, it's starting price must be 25$! My art is worth something.

Credit me either on my sites or toyhou.se** Aishyu**

If you have one piece of art and nothing else you may ONLY SELL for the price you got the adopt at.

Deleting a character off toyhou.se that has my credit will result in blacklist. Contact me to avoid this.

You understand that I make designs that share aesthetics with previous designs I've made.
No matter how I contribute, I must be credited somewhere

I have the right to post the model as portfolio work once the model is public

Do not commission me if you do not end up using my model

Absolutely no refunds if you do not end up using my model

If I drew your model, please see Art Terms

PSDs must be provided and cut in the "ready to rig" fashion

If I have to cut, add, redraw or translate your model's features/layers, it will cost extra

Animations, more than 2 emotion toggles, complex rigging costs extra

Commissioner owns the character's copyright.

If you have a deadline, you must state it 3 months in advance

Communication of your wants for the rigging is mandatory.

Client will receive all files including the .cmo3 file in case of future fixes or to improve with another rigger

If you would like me to make tweaks to an a completed rig, you MUST have the .cmo3 file.

You are allowed to go to someone else to tweak the rig I did, you must notify me if you do.

If you use my rig and someone else tweaks it, please credit ME AND THE OTHER RIGGER!
To never work with again for uncredited work and/or disrespected my work

SynModeus

GhalaGhoul

OzzzyOwl

MinnowCandy

LadyLunairi

Animations for streamers, animation portfolio work, twitch emotes!
I have worked on prolific projects such as:
"Regretroid" music video
"Terrain of Magical Expertise" (the show & the game)